When I first saw this little building, it had a sleeping loft with a log ladder, plywood walls and it was a mish mash of leftover pieces that had been cobbled together over the years. It kind of reminded me of a gold miner's shack. This sounds cool. It was not cool. It had mauve toilets, battered cheap 80's linoleum, plywood walls, and dirty carpet.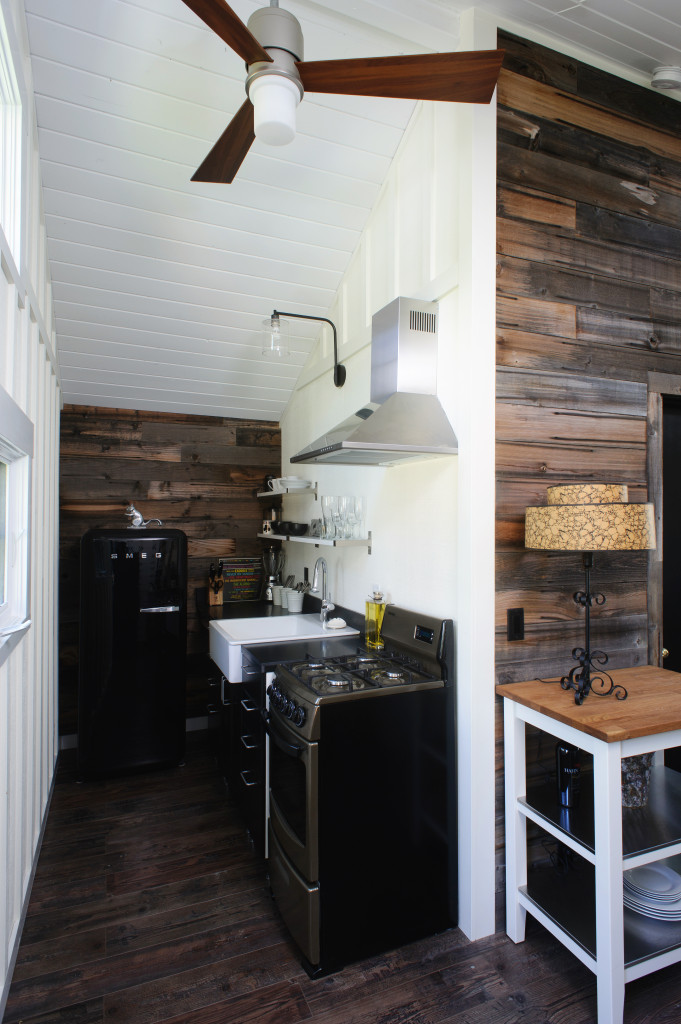 The wood planks that we used on the walls are fencing boards that we took down when we disassembled the old fence and put up a new cedar fence around the property. They have great color, and when we turned them on their sides, each nail hole and water mark, from years and years of weathering, added amazing character to the room.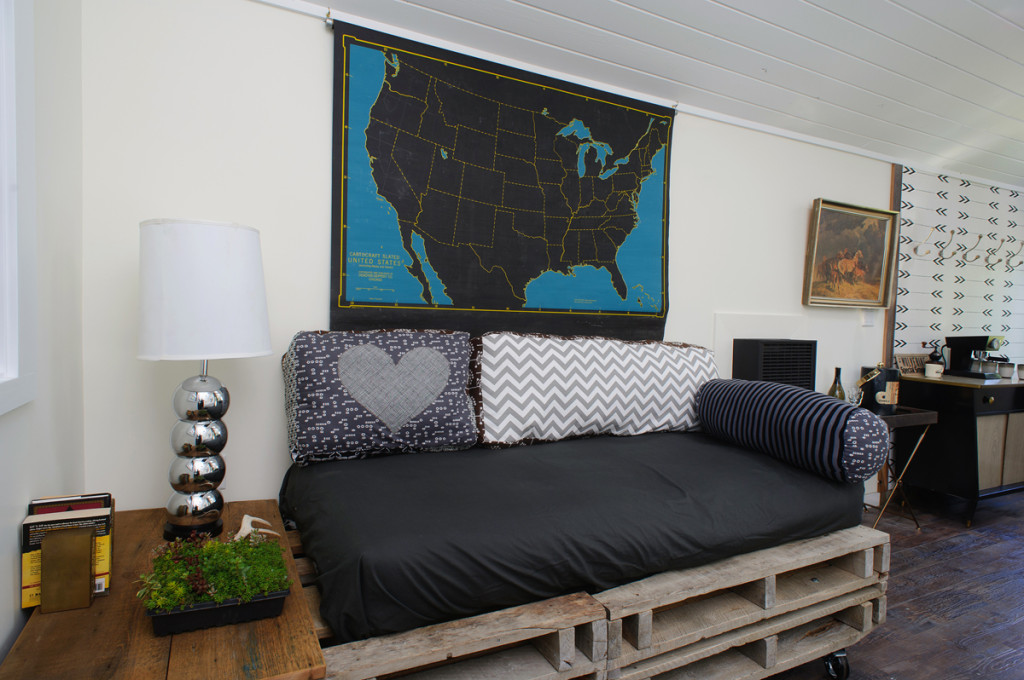 I had these solid oak pallets stored next to my horse pasture. They had been sitting out in the rain and snow for over six years. They were a beautiful weathered gray and still so solid it took two of us to lift each one. I put together a simple design of four pallets bolted together with industrial wheels and an offset side table made of weathered board. Brad built in the shop, and then we tried to move it! Two burly guys, and me. We could only lift one corner about two inches off the ground. So we used pipe and we rolled it, a few feet at a time. Another suggestion would be to build it in sections and then bolt it together in place. Heather Wiggin made all of the custom cushions and bolsters for me. The amazing vintage chalkboard schoolhouse map is from Casarama in Bend.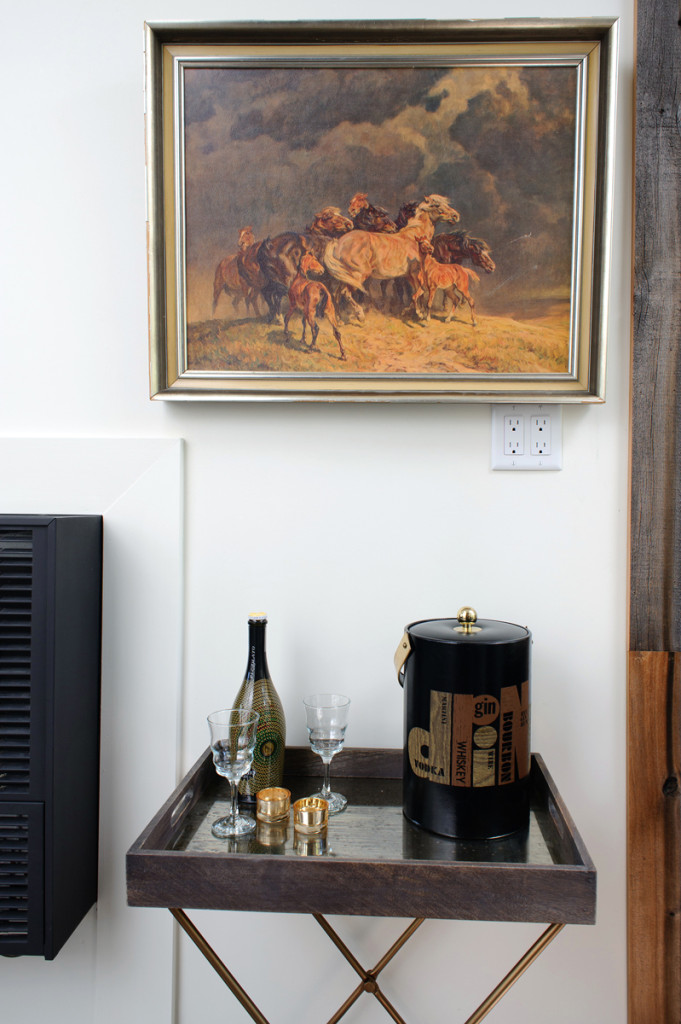 I've had this horse painting for about 15 years. I bought it in a thrift store in Denver for $4. The vintage barware was purchased in Portland. The tray table is from World Market.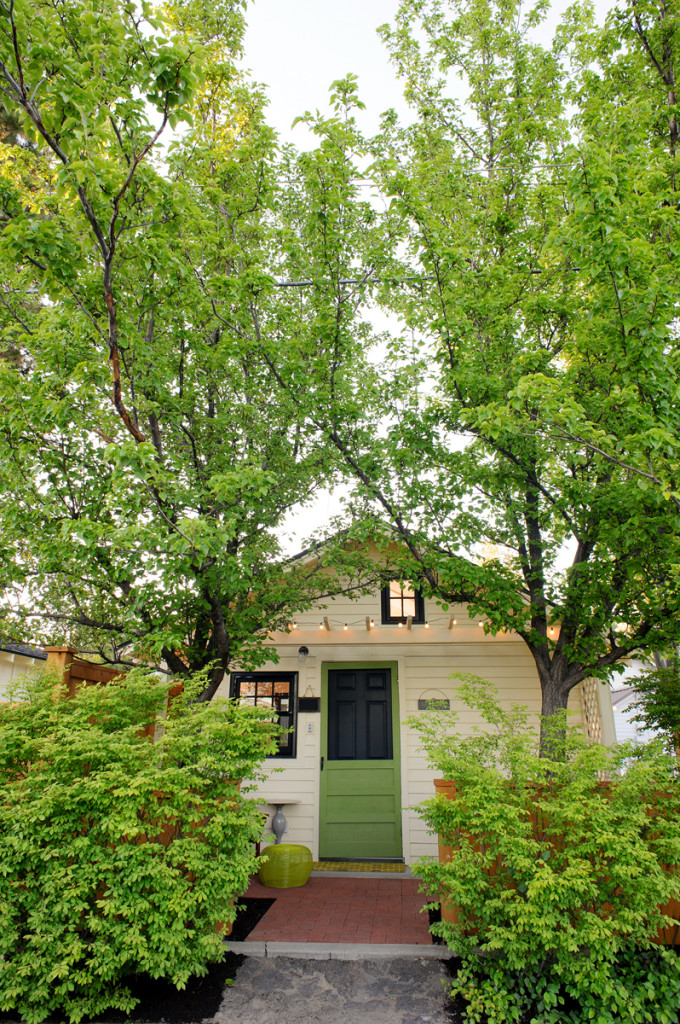 The exterior needed paint, and twinkly lights. Two Adirondack chairs, two green footstools and new brick finish the back patio.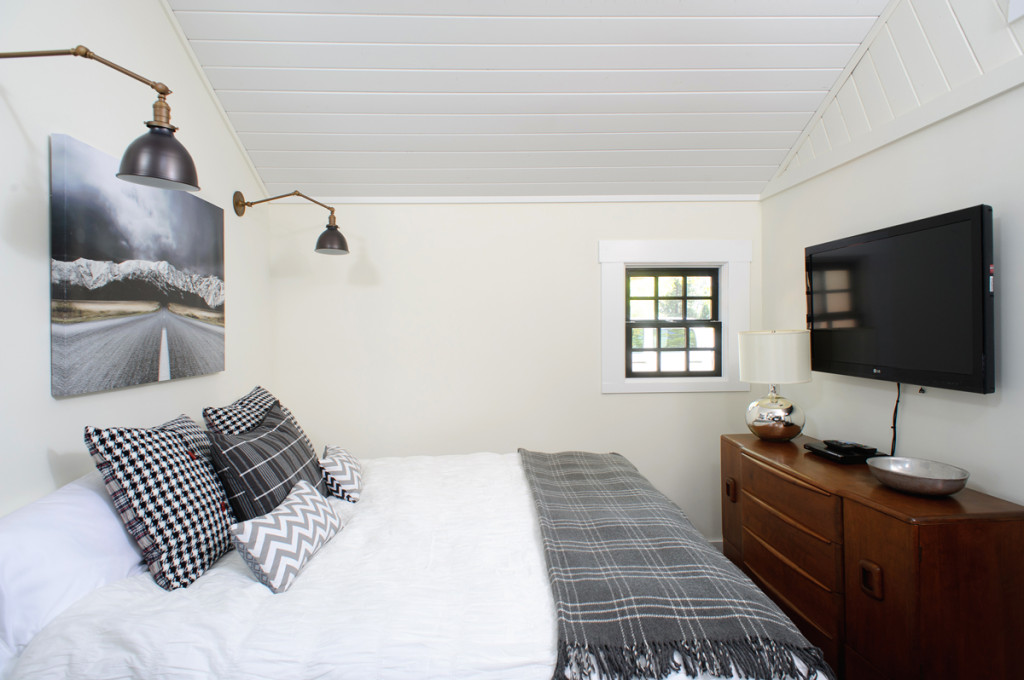 A king bed with two Schoolhouse Electric reading lights, a mid century dresser, and a matching vintage lamp found in Portland provide a great spot to sleep or watch tv.