As you head out of Point Reyes Station, there is a storefront that you could miss if you didn't know what you were looking for. A wooden cow hangs over the door, and large letters in the outdoor seating area spell out Marin Sun Farms.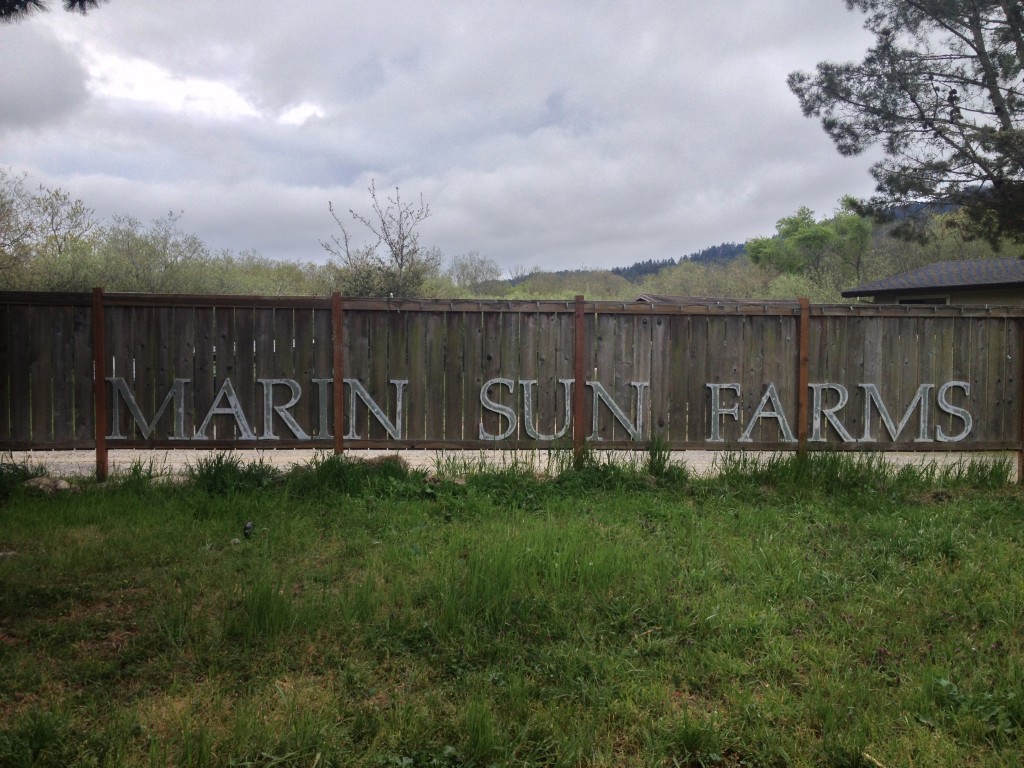 This is a butcher shop, but a very special one. They also serve a wonderful lunch and dinner menu each day.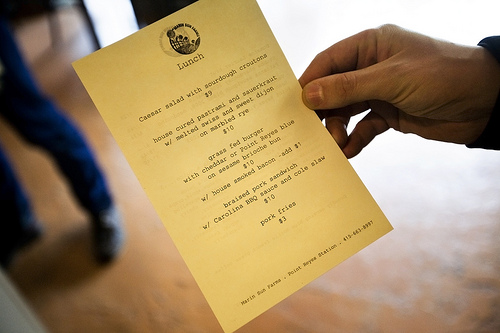 And all the meat Marin Sun Farms sells, even the chickens, are raised on pastureland in a sustainable and holistic way.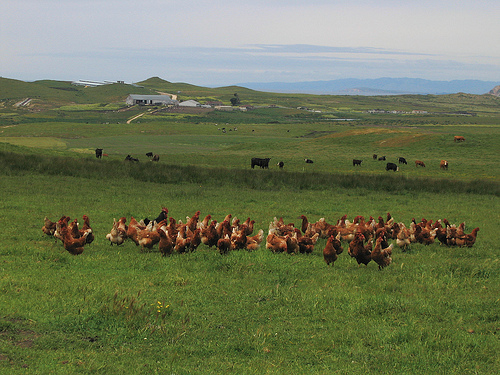 David Evans, is a fourth generation rancher from Point Reyes who owns Marin Sun Farms as an offshoot of his family farm, Rogers Ranch. Because the meat industry is now in the hands of a few giant corporations, there is little room for local, sustainable production by small-scale ranchers. Marin Sun Farms has been working to change that.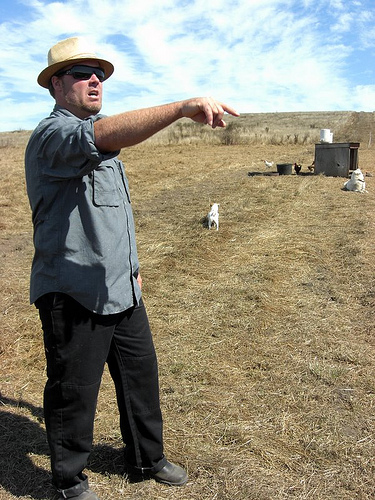 They have created and manage a network of ranchers, farmers and processors who work in a sustainable and holistic way to bring meat to the tables of Northern California. They also give "Follow Your Meat" tours to educate people about the Food Shed and where their food comes from.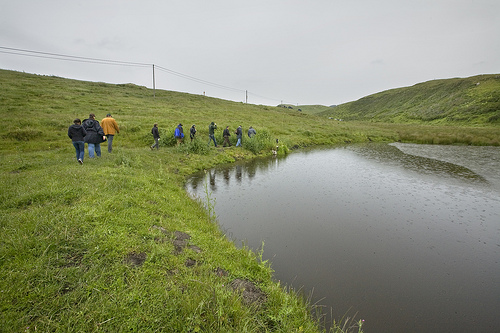 Marin Sun Farms storefront in Point Reyes Station, sells amazingly fresh and delicious; beef, lamb, pork, turkey, goat, poultry and eggs. They have an online store where Bay Area residents can order meats to be picked up later. And they sell at the farmer's markets at the Ferry Plaza in San Francisco and at the Marin Civic Center and have a storefront at the Rockridge Market Hall in Oakland.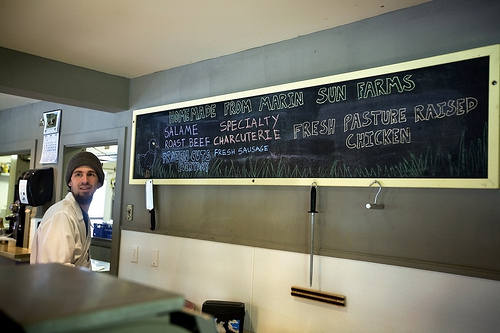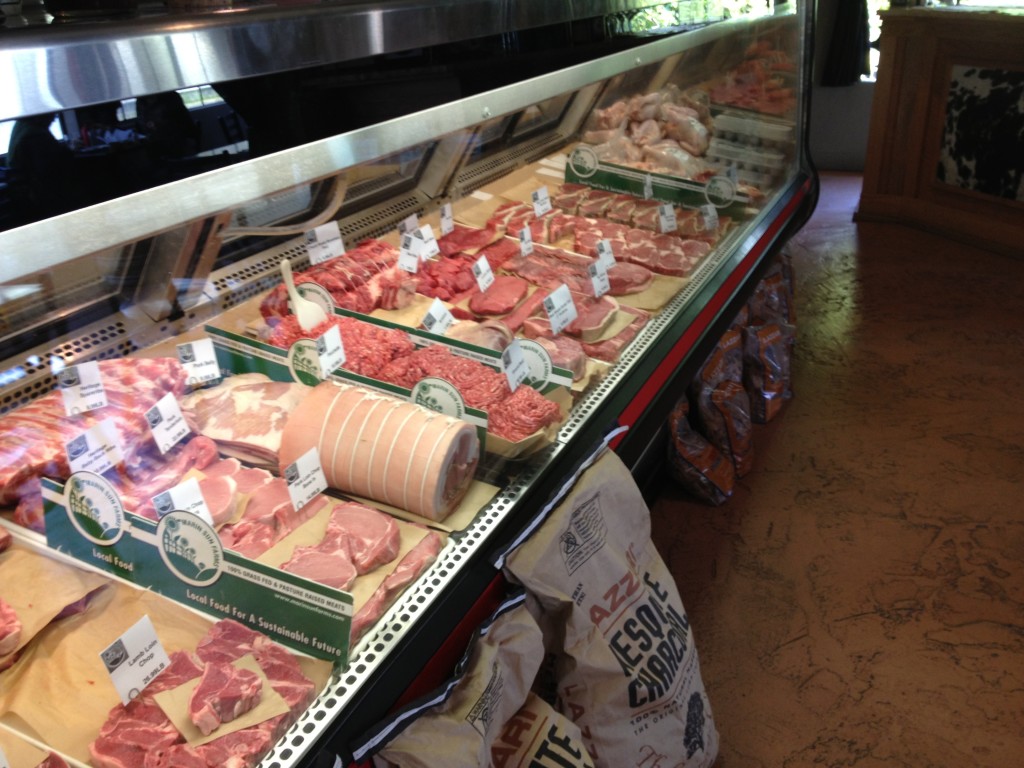 Photos by: Sarah Phipps, Will Lua, Carrie Cizaukas and Sandrine Hahn, Nourishing Our Children.org