This classic mill house needed an update for its new life as a fun, modern vacation rental near the Deschutes River in Bend, Oregon.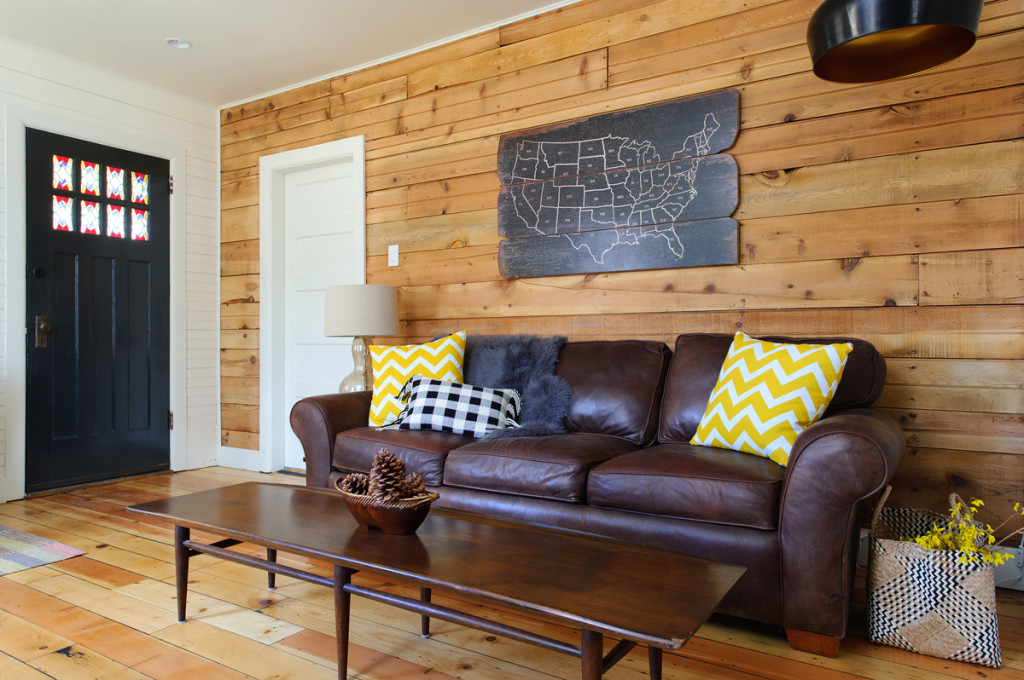 First, we made the house safe and warm by adding a new roof. In the interior I focused on stripping the layers that had been tacked on over the years until the original bones of the house were visible. I left exposed wood on some walls to offset my liberal use of white paint and to add texture to the rooms. We refinished the original Doug Fir floors and saved the colorful vintage flooring that was in great condition in one of the guest rooms.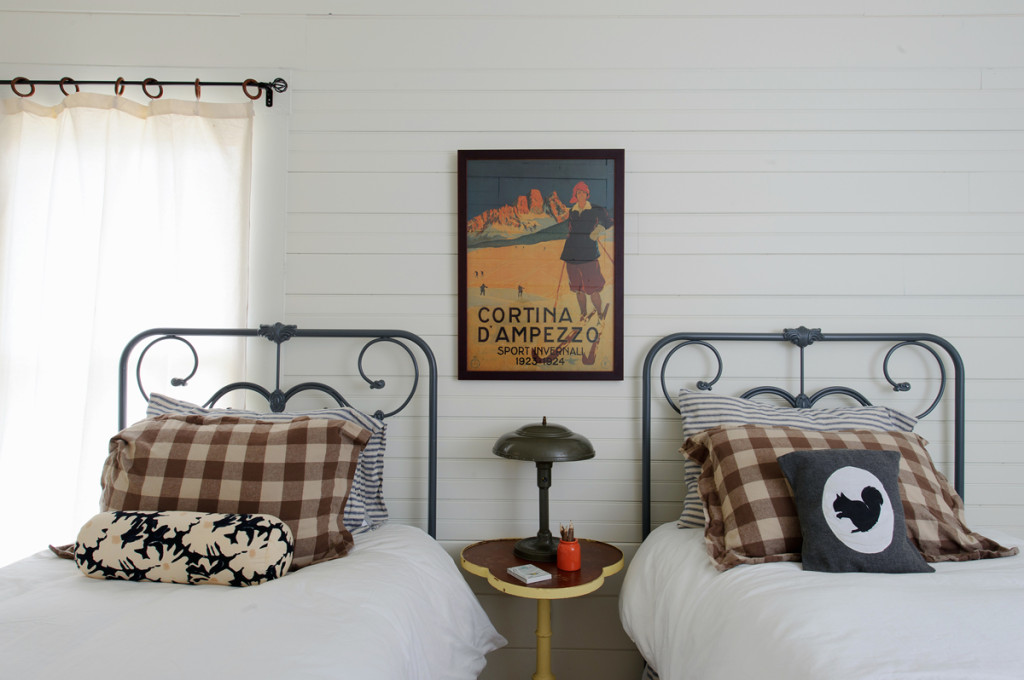 Under old drywall we found lap siding and wood paneling on some of the rooms interior walls. We exposed the wood, cleaned it up and gave it a fresh coat of paint.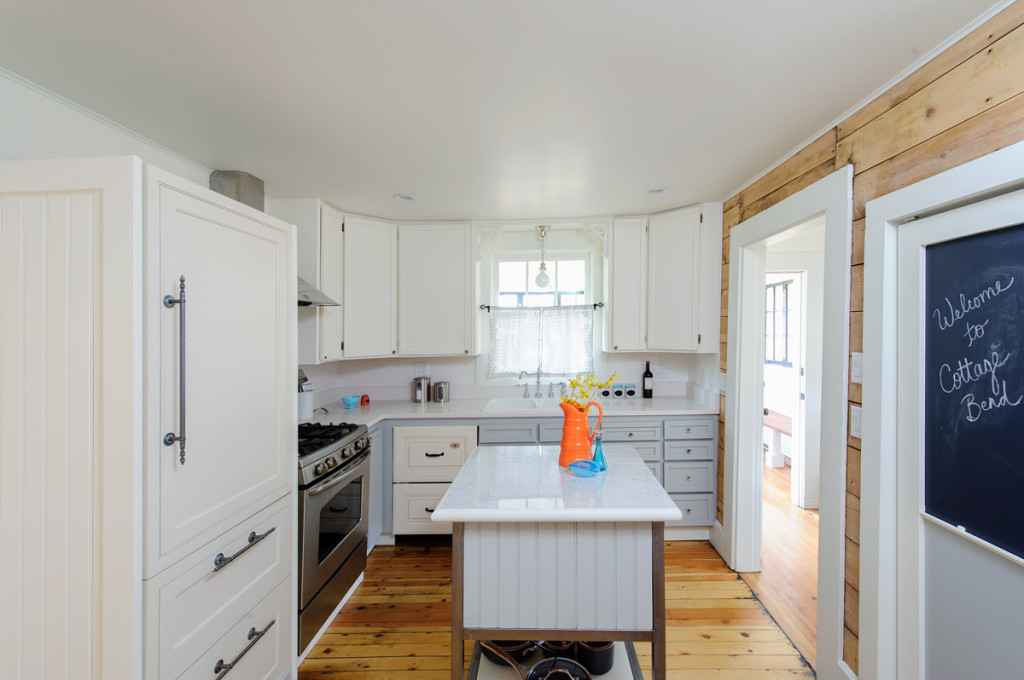 In the kitchen I put in a larger window and updated the existing cabinets with trim and paint, then added a new counter top and appliances. I had an island custom built out of steel and a salvaged piece of marble.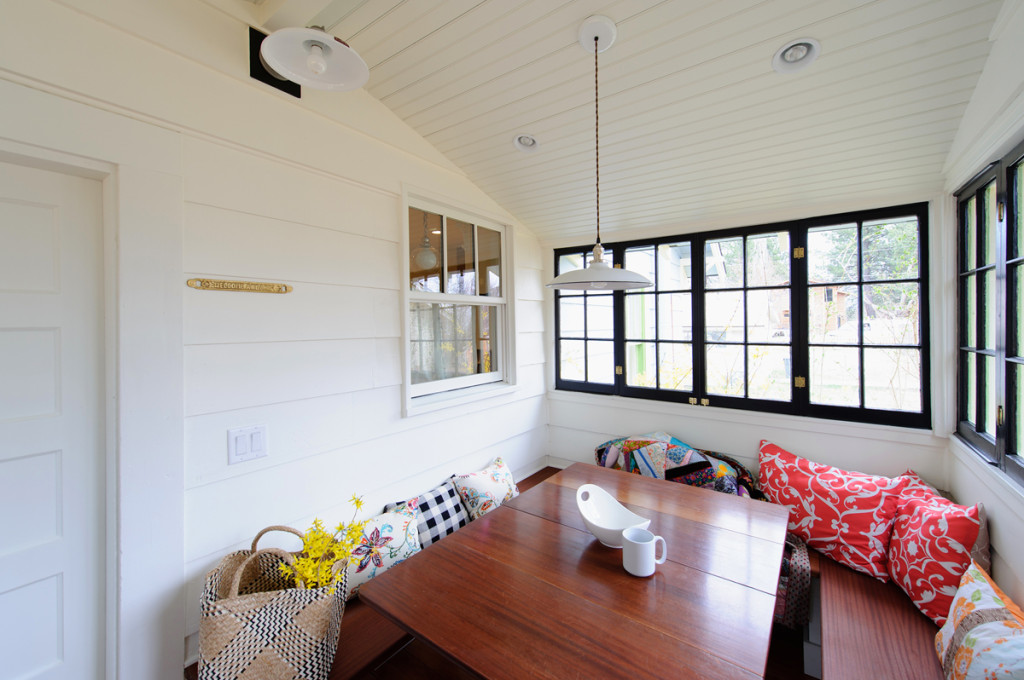 An existing sunroom was restored and we added a built in breakfast nook for additional seating.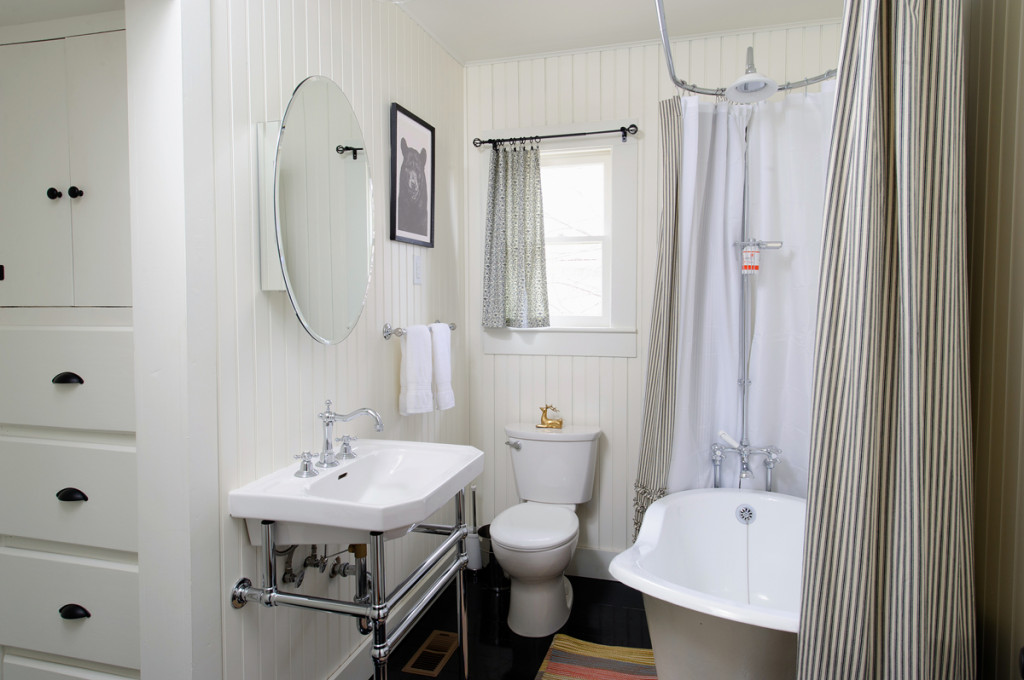 I created the bathroom around two great Craigslist finds, a slipper tub and a pedestal sink.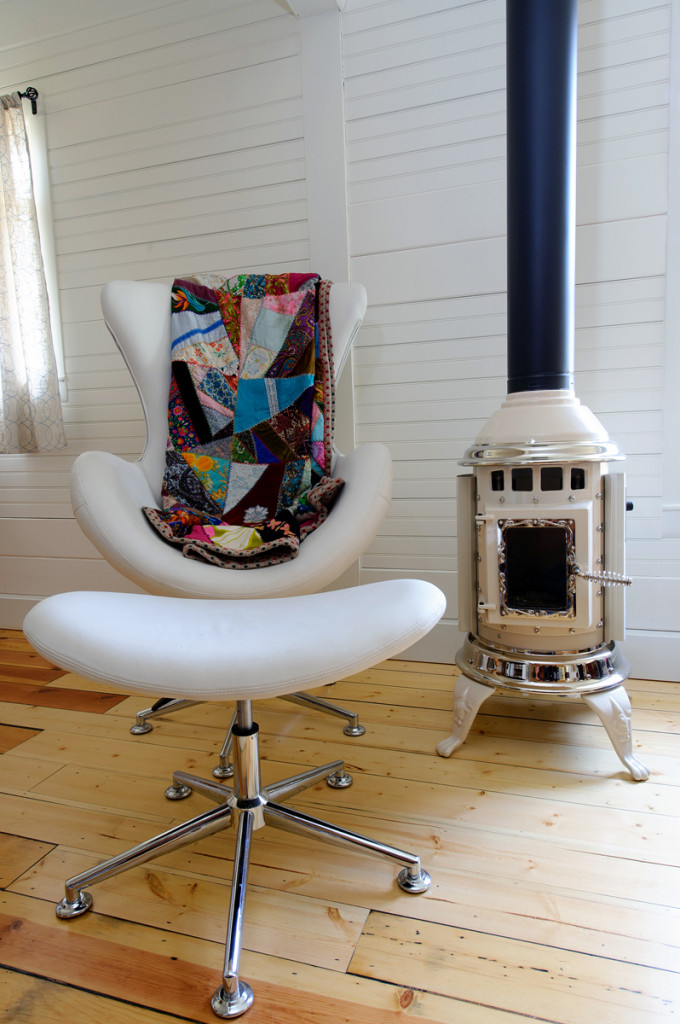 In the living room we added a fun, Thelin Gnome gas stove.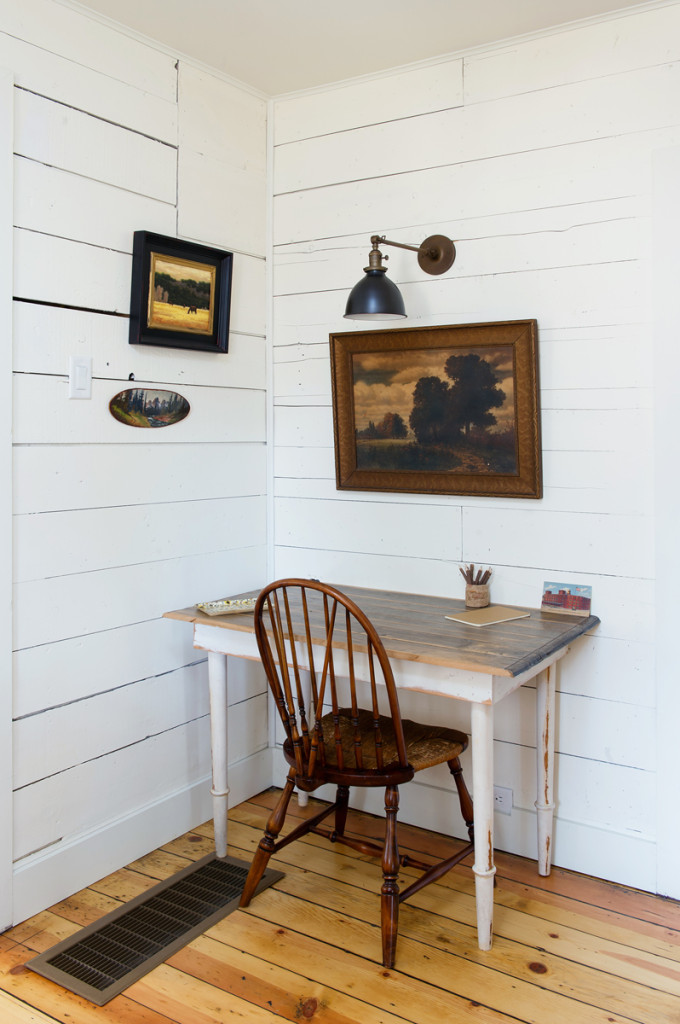 We added modern, rustic lighting pieces from a variety of sources including Barn Light Electric and Schoolhouse Electric. The furnishings and decor are an eclectic mix of flea market, antique store and scavenged finds mixed with simple modern pieces and original artwork.
Photography by: Joseph Eastburn Photography, Photo Styling: Jennifer Griswold of Love It and Sarah Phipps.