I'm about to give away one of my secrets, but it isn't really a secret, not to the throngs of lycra and leather clad bikers on the weekends, not to Bill and Hilary Clinton, or Prince Tupouto'A of Tonga, who apparently went to my favorite tack store in Point Reyes Station to get fitted for a pair of riding boots before heading to Mongolia; West Marin is one of the best places on the planet.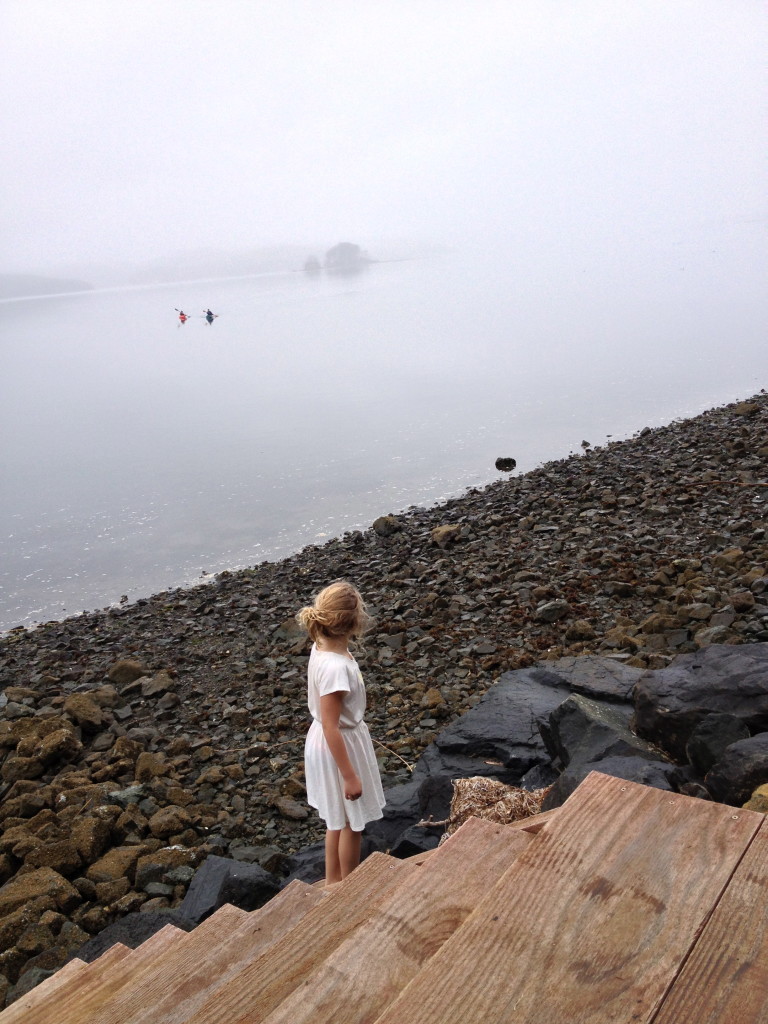 In the morning when the sun starts to come up and burn off the fog over Tomales Bay, you feel like you can hear every bird and animal waking. Mourning Doves, Great and Snowy Egrets, White and Brown Pelicans, loons, Harbor Seals, coyotes; all trotting and dipping and soaring and calling out in the mist. In the evening, at sunset, after the afternoon winds die down, the bay gets peaceful again.

Through a combination of private land stewardship, conservation and the existence of The Point Reyes National Seashore, this protected and pristine part of the California coastline feels removed from it all, even though it is only a little more than an hour north of San Francisco.

My favorite beach is Limantour Beach, about 10 miles from Point Reyes Station. It is gorgeous, huge, and sweeping. There are grassy dunes to take naps in, and long stretches of beach in both directions, to walk while looking out over the Pacific. The left side of the beach is full of happy, romping dogs. This last trip, the sun was out and it was warm for a March day. We enjoyed soaking up the sun and eating a picnic of tasty food we bought at Toby's Feed Barn in Point Reyes Station. Other families were playing frisbee,throwing sticks for the dogs in the water, even splashing in the water themselves. Many times when you go to Limantour the wind is blowing, really blowing, but even then, I brave the walk through the battering wind as the beach takes on a different kind of stormy beauty.
I like to go to get coffee at Toby's Feed Barn in the morning. The coffee shop is in a big soaring barn that is home to the town's feed store. It smells like hay and oats and sometimes you can hear starter chicks chirping. People line up for really good coffee, then go next door to the store for picnic fare, delicious cheese, wine, and some local farm produce, as well as unique gifts and kitchenware.
Toby's Feed Barn is also home to a lot of town events in Point Reyes Station. There might be a concert or a barn dance, or as when we were there, a wedding. The preparations for the wedding were being put in place, including chairs for hundreds of guests stacked high to the ceiling in the barn and gorgeous flower arrangements.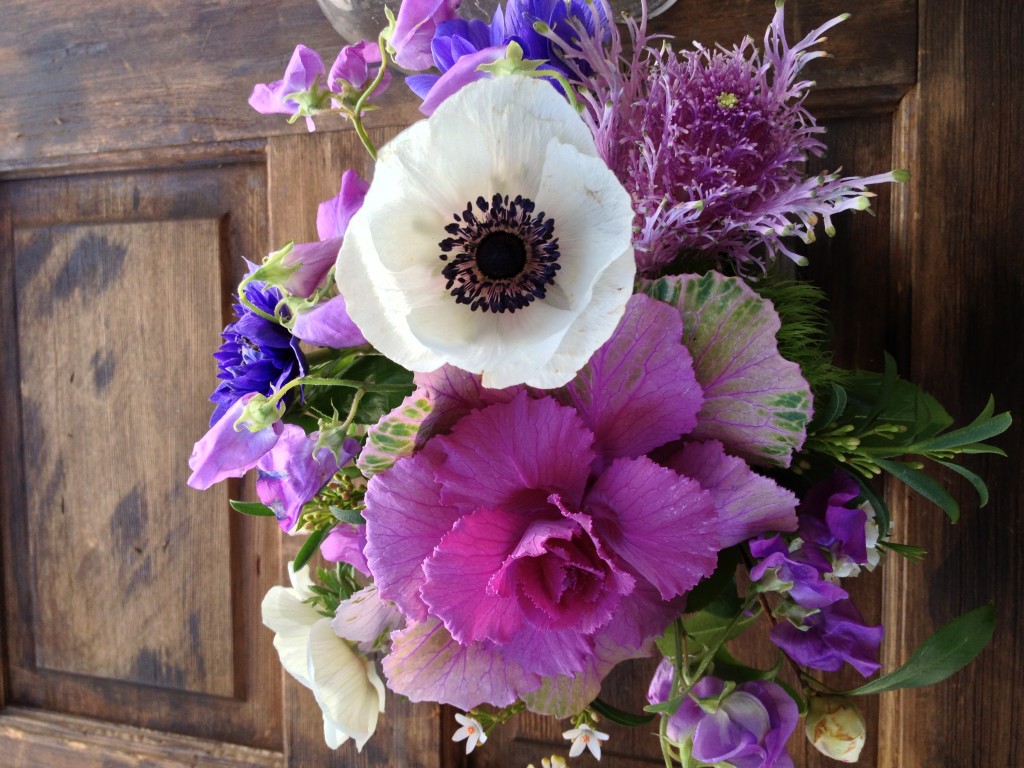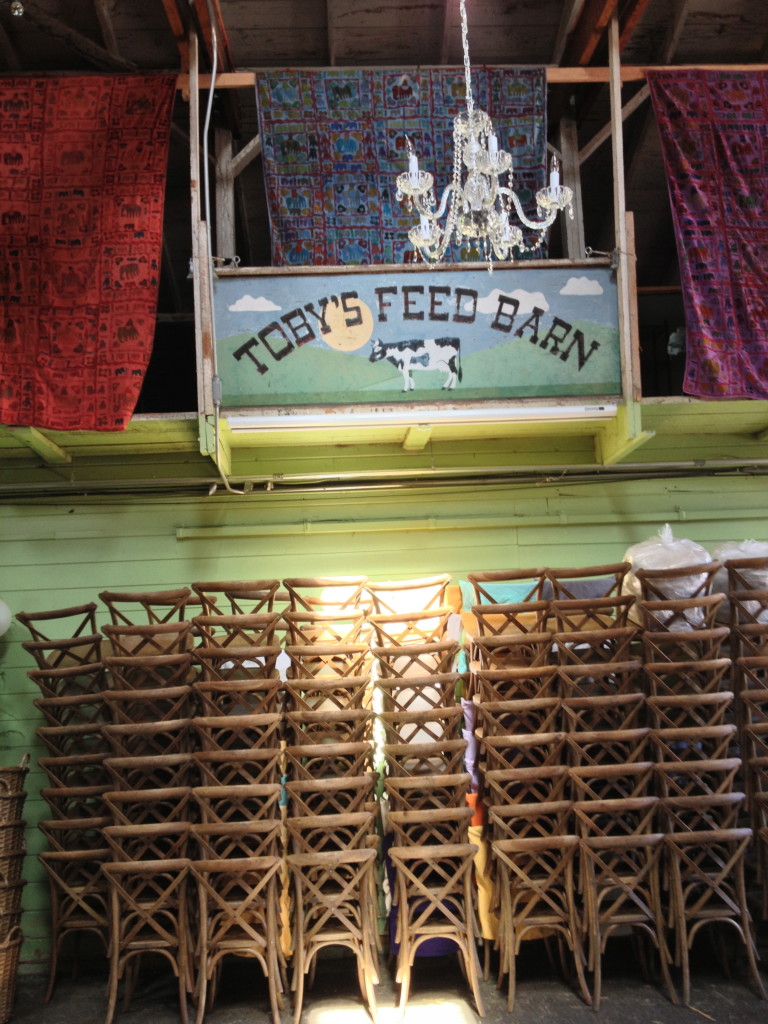 The town is also home to one of my favorite restaurants, Stellina. Farm to table takes on a whole new meaning when the farm is right around the corner and the meal is prepared with this level of care and sophistication.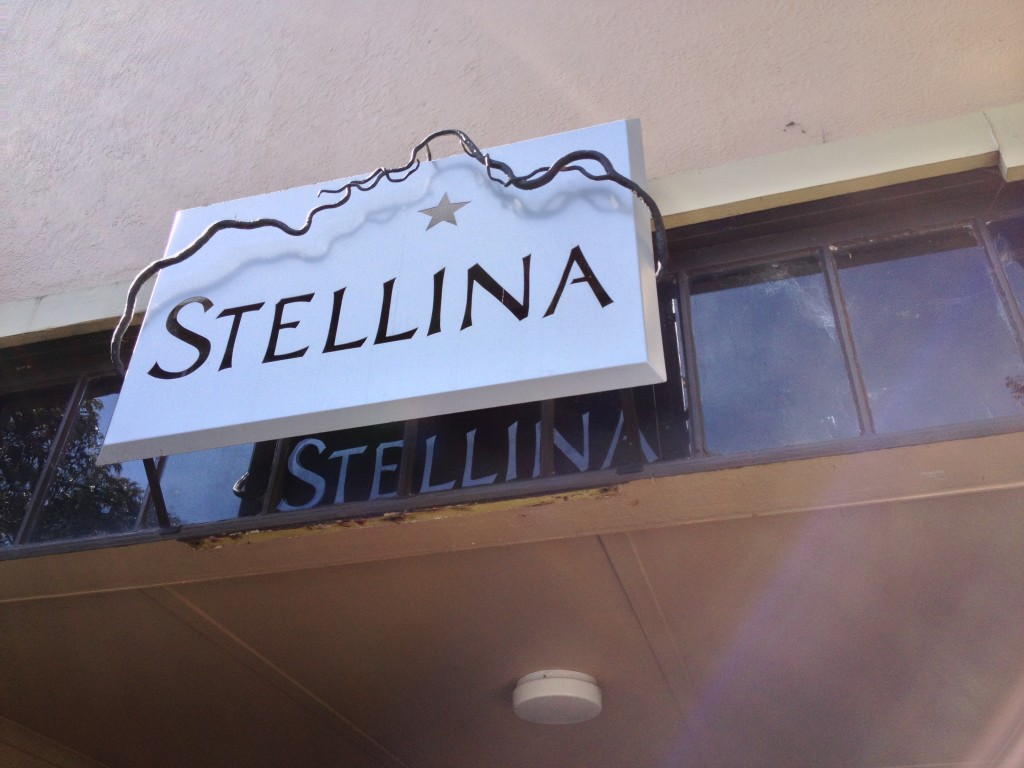 Down the street a bit is the Station House Cafe. Is not surprising that their milk shakes are amazing, if you consider the cow was probably milked down the road. While we were there, I had some of the best clams I've ever eaten.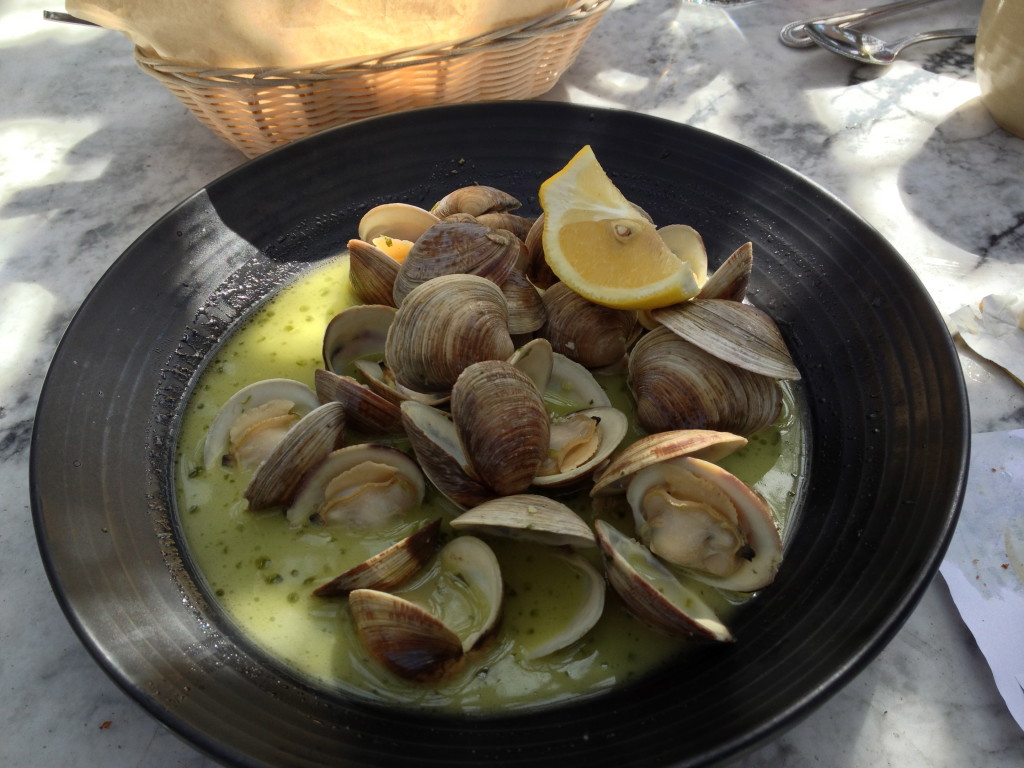 The town feels real in kind of an unreal way. I've been going there for years and years and it really hasn't changed much. It has a rustic, warm charm with beauty found around every corner.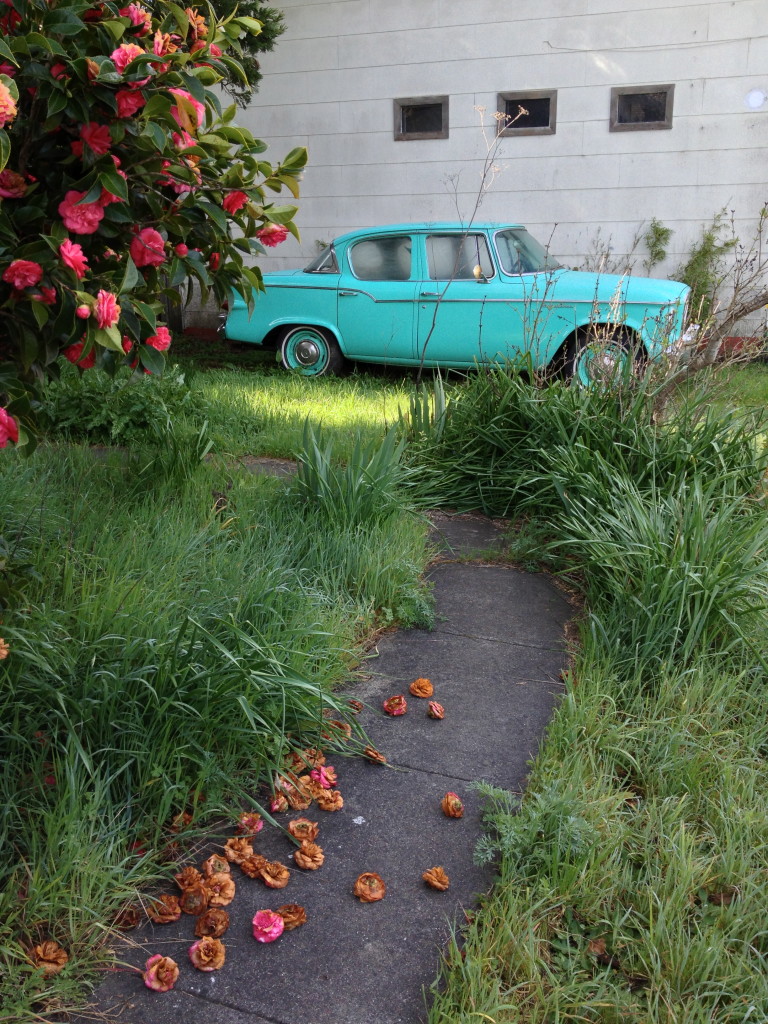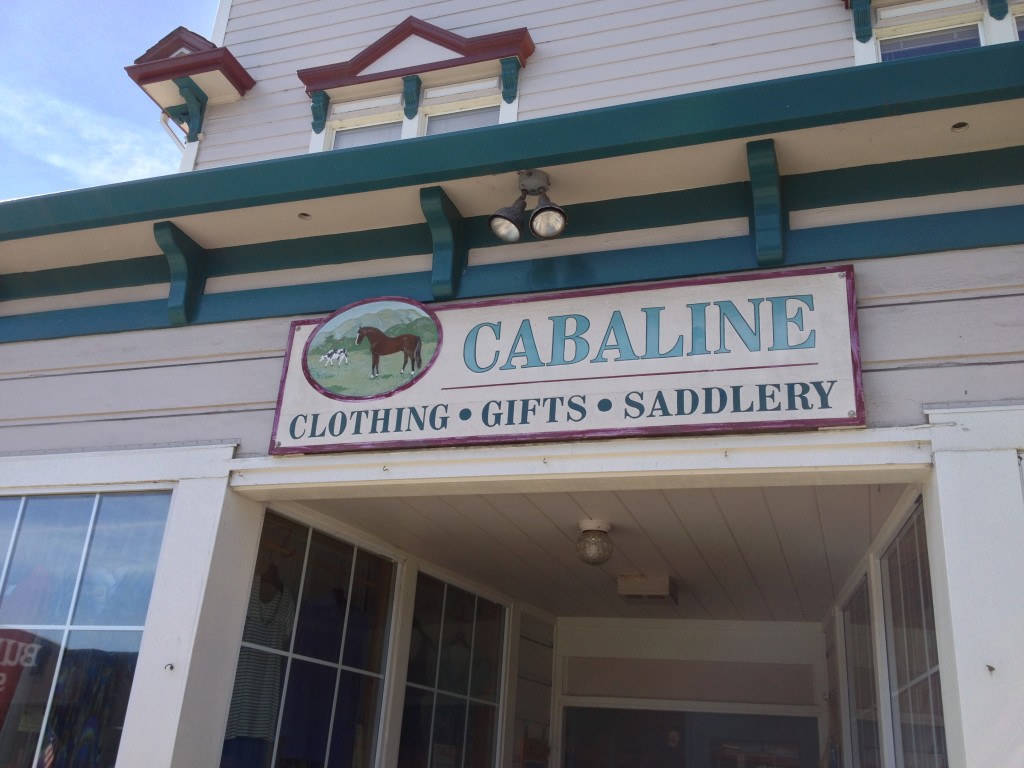 The tack store I mentioned is called Cabaline, and it smells like leather and saddle soap and carries a great selection of jackets, sweaters, tack and riding gear. When the wind at Limantour is going to be rough, I sometimes get a sweater here before venturing out.
Photos by Sarah Phipps, Limantour beach photo by Karen Nelson